If you're looking for the best hunting dog trainer in Texas, you're in luck. Texas is home to some of the best hunting dog trainers in the country, with years of experience in training hunting dogs for various abilities and situations. In this blog post, we'll look at what makes these trainers stand out and how you can find one that fits your needs.
What to Consider When Choosing a Hunting Dog Trainer in Texas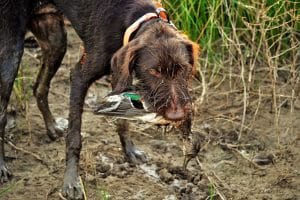 It is important to research the qualifications of any hunting dog trainer like D4 Kennels you are considering hiring in Texas. After all, you want the best trainer for your pup. Make sure the trainer is experienced in the breed of your dog and the type of training you want implemented. Ask around and read reviews to get an idea of the trainer's methods, and reach out to the trainer for additional information. It may also be beneficial to observe a training session before committing to a particular trainer. Taking the time to research the qualifications of the trainer can ensure you get the best possible experience for you and your pup.
It is important to be sure that the hunting dog trainer in question is familiar with the type of hunting you want to do. Each activity requires a different skill set from a trained dog and having a trainer who knows what they're doing can make all the difference. As such, ensure that you find someone knowledgeable and experienced with your desired type of hunt before hiring them.
Key Qualifications to Look For in a Hunting Dog Trainer
Experience with a variety of hunting dog breeds is essential; the trainer should have a comprehensive knowledge of the different types and their individual needs. When it comes to finding the right hunting dog trainer, it's important to make sure they have knowledge and experience with a variety of breeds. The trainer should understand the physical and behavioral characteristics of each breed, and how to best train them to become a successful hunting companion. With the right trainer, you can rest assured that your hunting dog will be in safe hands.
Good communication skills are essential in order to effectively teach the dog and provide feedback to the owner. As a hunting dog trainer, it is important to have knowledge of the different ways to communicate with the dog, the owner, and other trainers. You should be able to assess and understand the dog's behaviors to be able to anticipate and properly address any issues. Additionally, you must be able to communicate clearly with the owner when it comes to training and expectations, so they feel they are getting the most out of their experience. With the right communication skills, you can make sure both the dog and the owner are satisfied with the outcome of their training.
Similarly, a great hunting dog trainer will always have a keen eye for details which will help them to spot potential issues and make the necessary adjustments. It's not just about how the dog is doing but what they can learn from every situation and how they can use these lessons to improve their training methods. With this level of attention and detail, hunting dog trainers can ensure that each animal is getting the best possible training in order to be an effective hunter.
Making Sure You and Your Dog Get the Best Possible Experience
It's important to find the right hunting dog trainer with the right credentials and experience. Trainers who specialize in hunting generally have a great deal of knowledge on the topic. They can teach your pup the necessary skills to become a successful hunting dog. They'll also be able to give you tips on safety and good hunting practices. If a trainer has a good track record of training hunting dogs, that's usually a good sign.
Make sure the trainer has a program that fits both you and your dog's needs and goals. When looking for a hunting dog trainer, it's important to make sure they have experience and knowledge in the field of hunting dog training. Do some research and find out what kind of methods and techniques they use. Ask them what they consider to be the most important aspects of training a hunting dog and make sure they have a plan for you and your pup to follow.